Optimised for night driving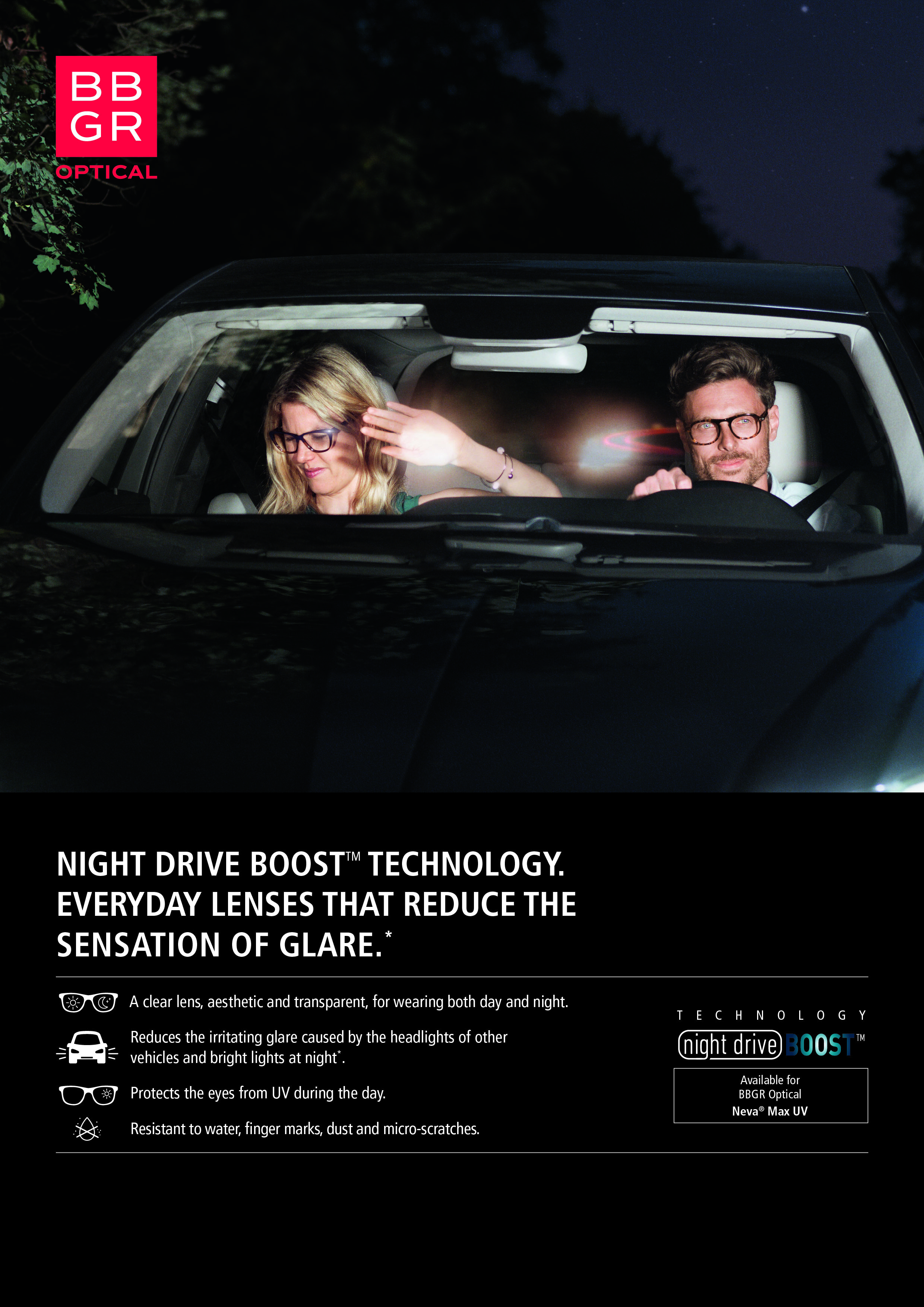 Changing requirements
In recent years, vehicle technology and innovation has meant that there are now numerous different sources and intensities of light pointing directly at us when driving at night. This rapidly changing technology has not been met by accompanying innovation from the optical sector, which means that until now wearers have had to tolerate excessive glare.

Our solution
Our latest coating innovation offers a performance boost over our Neva Max UV coating by optimising the lens against glare commonly associated with night driving. This addition does not affect day time performance whatsoever making Neva Max UV with Night Drive Boost coated lenses the perfect all day lenses.
Effects on vision
This coating significantly reduces visual discomfort commonly caused by the glare from vehicle headlights when driving at night. Specifically, wearers will notice a significant decrease in the effect of "light halos" commonly associated with modern Xenon and LED headlights giving wearers more comfortable, safer vision when driving at night.